Currently, investing in apartment property is the best choice for people. Moreover, land in urban areas is running out and land prices are getting more expensive. Every year the selling value of apartments increases, which is why many investors come.
The apartment features its own charms such as complete facilities like a hotel. Moreover, apartments are strategically located and have access to public facilities or shopping centers.
If you are looking for an apartment that is almost perfect like that, choose Azalea Suites in Cikarang.There are various facilities available ranging from pool, restaurant, onsen spa, laundry, various types of Japanese-style residences, coffee shop, karaoke room, and many more.
Azalea Suites provides apartment services that are "worth it" compared to other apartment services in the Cikarang area (チカラン地区でもっともお値打ちなサービスアパートメント). The residential concept carried is themed Calm and Peacefull Serviced Apartment. So it is not surprising that many Japanese expats choose to live only at Azalea Suites.
Why Apartment Investment is More Profitable
The fact is that apartment properties are considered more promising because public interest is getting higher. There is a term "the craze of landed house prices" which is the reason this one investment is very profitable. Check out the 4 benefits of apartment investment that you will definitely feel. Check this out.
1. Apartment Living is Trending
It's common knowledge that living in an apartment has become an urban lifestyle. One of the reasons is because apartments provide various facilities and residential security guarantees. The facilities provided are usually all-inclusive, ranging from fitness centers, mini markets, health centers, restaurants, to family recreation facilities.
In addition, many apartments have been built close to business centers and city centers. As a result, it makes it easier for residents to carry out daily activities without worrying about distance.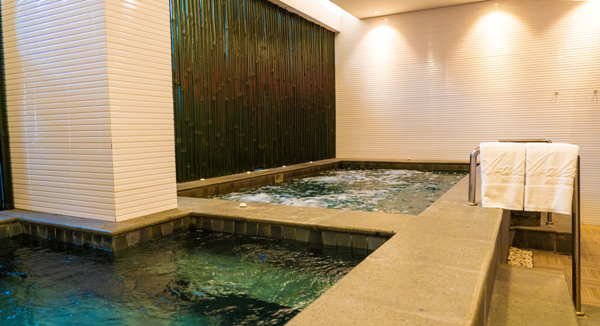 2. Selling Price Increases
It is undeniable that the selling price of apartments is considered quite good. Where every year apartment sales in urban areas increase by 5% to 10%. For example, the Meikarta apartment, which was initially launched in 2017, has a selling price of IDR 127 million. However, one year later the selling price increased to IDR 340 million. This kind of property investment profit value is what investors are eyeing.
3. More Promising Rental Prices
The rental price of an apartment is equivalent to that of a hotel, and can even be higher. Especially apartments that have adequate facilities and are strategically located. It is definitely much more expensive than the price of renting a house. Many investors also take advantage by renting out their apartment dwellings.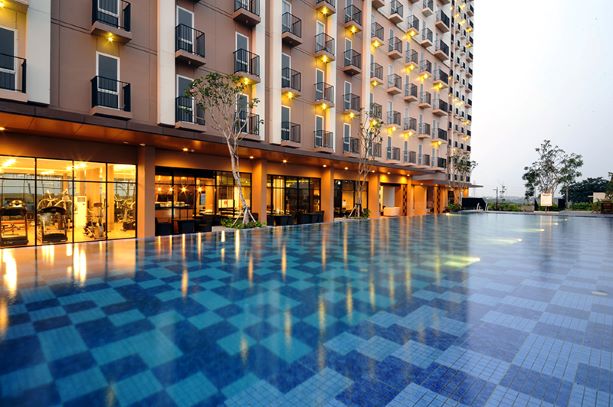 4. Society's Favorite Residence
Based on survey results, 70% of modern people who live in urban areas like apartment dwellings. This is proven by the number of apartments that are sold and rented out. Apartment dwellers are usually aged 18-45 years.
Apartments are becoming a favorite along with urban land or land that is decreasing. So, it is predicted that in the next few years vertical housing will become a favorite choice for city people.
Azalea Suites, The Best and Most Demanded Residential in Cikarang
After listening to the four benefits of apartment investment above, it is certainly very interesting. When investing, you should choose an apartment that provides the best facilities, strategic location, and competitive prices.
Some of you must be confused about choosing the right apartment. If you choose the wrong apartment, instead of being deceived, you will lose money. You want an apartment with affordable prices, strategic location, and complete and premium facilities.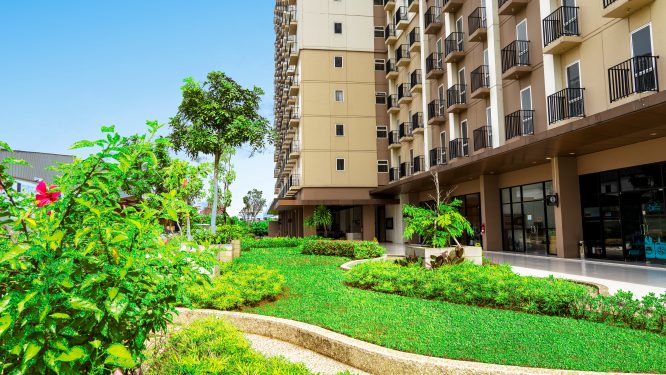 Now comes Azalea Suites Apartment in the Cikarang area, Tangerang. The facilities available are unquestionable as they look fantastic. Azalea Suites in Cikarang is suitable to fulfill the lifestyle of today's "young generation". Just imagine that in one apartment building there are already fitness center facilities, laundry, restaurants, cafes and karaoke, sky garden, co-working space and others. See Azalea Suites Apartment review only here.
In addition, Japanese-style apartments are suitable for workers and students. There are many Japanese expats in Cikarang who live in the Azalea Suites apartment.
The location of the apartment is also strategic, which is located in Alam Sutera Tangerang. Close to office complexes, hospitals, campuses, and shopping centers. So it is not surprising for the residents of Azalea Suites to do mobility in a relatively short time.
Azalea Suites can be said to be a complete package that can meet the residential needs of modern society. So, don't make the wrong choice of residence. Remember housing is also a financial investment and happiness.
Everyone must choose a residence that is pocket-friendly, complete facilities, and makes the family comfortable. Azalea Suites is the answer to all residential searches in the Cikarang area. Immediately book a room type through marketing Azalea Suites.