Floor Plan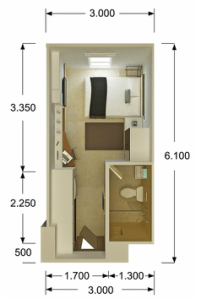 Whether you are in town for a business meeting or looking for a quick getaway by the golf courses, Azalea Studio Deluxe offers our global travellers a comfortable preferred choice when seeking a convenient stay in Cikarang.
The studio deluxe are spacious and tastefully decorated with minimalistic warm hues. They are designed to make the Azalea residents feel welcomed, comfortable and suitably pampered. The generous 22 sqm studio deluxe is fitted with a king-size bed making it ideal for a single business executive travelling for work or a pair of global travellers seeking sanctuary in the metropolis.
The Studio Deluxe boasts a cozy design with a kitchen, desk, cabinets, and cool air conditioning.
Complimentary daily housekeeping and Wi-Fi connectivity are also available.
Gallery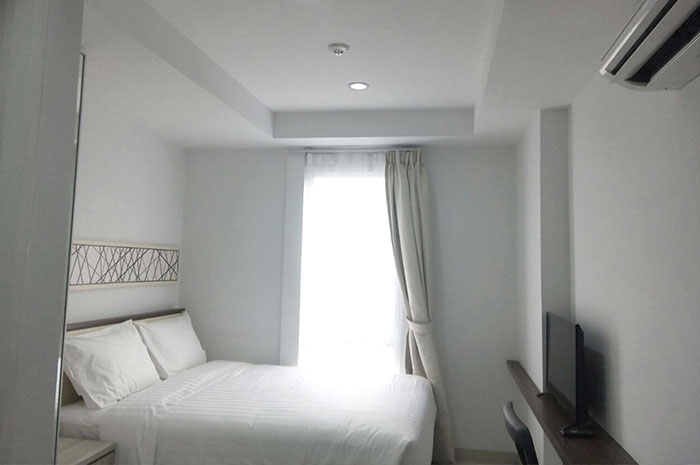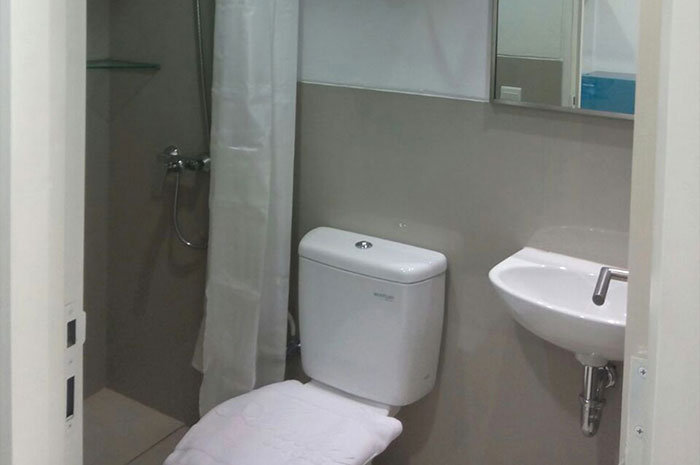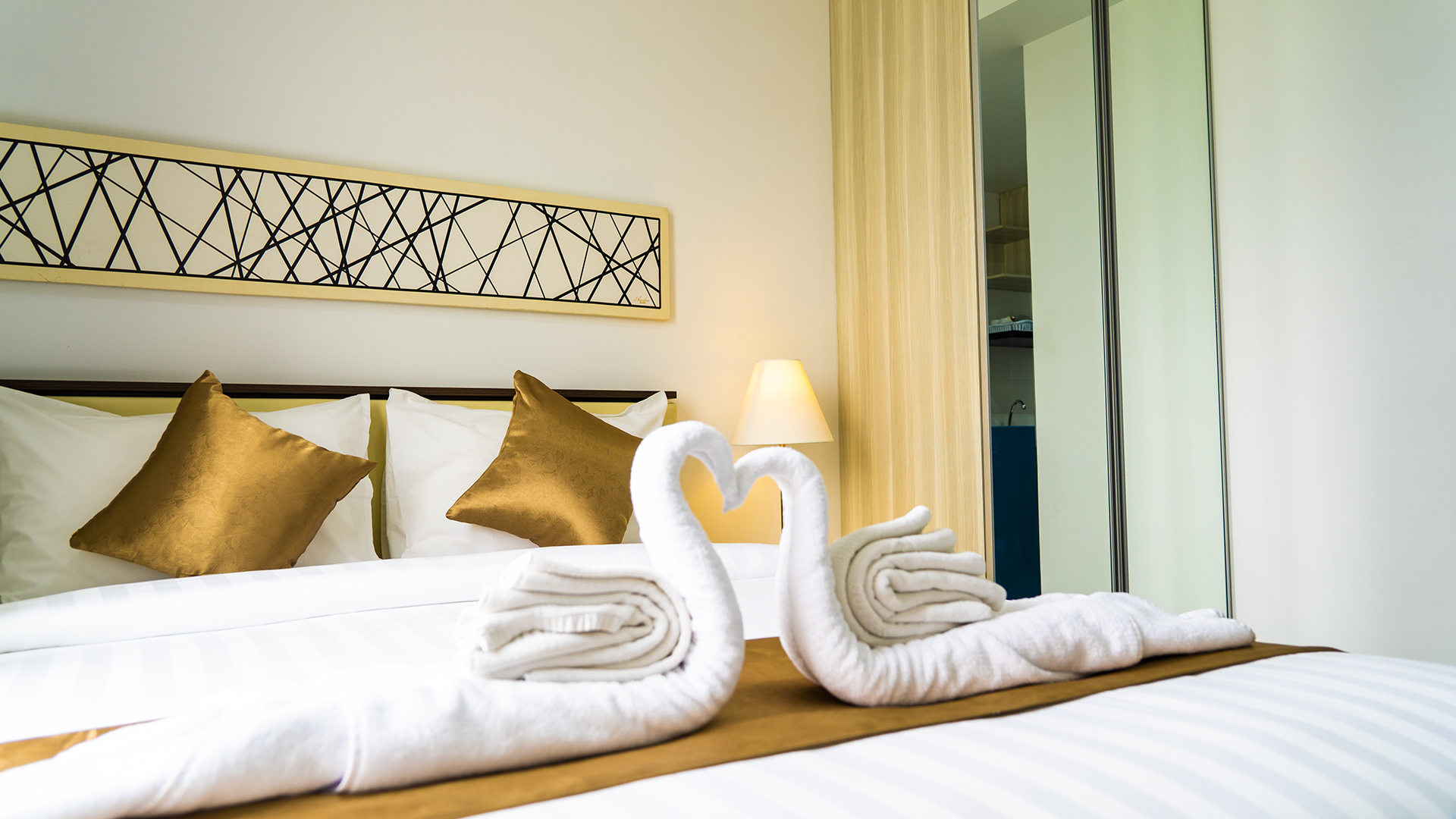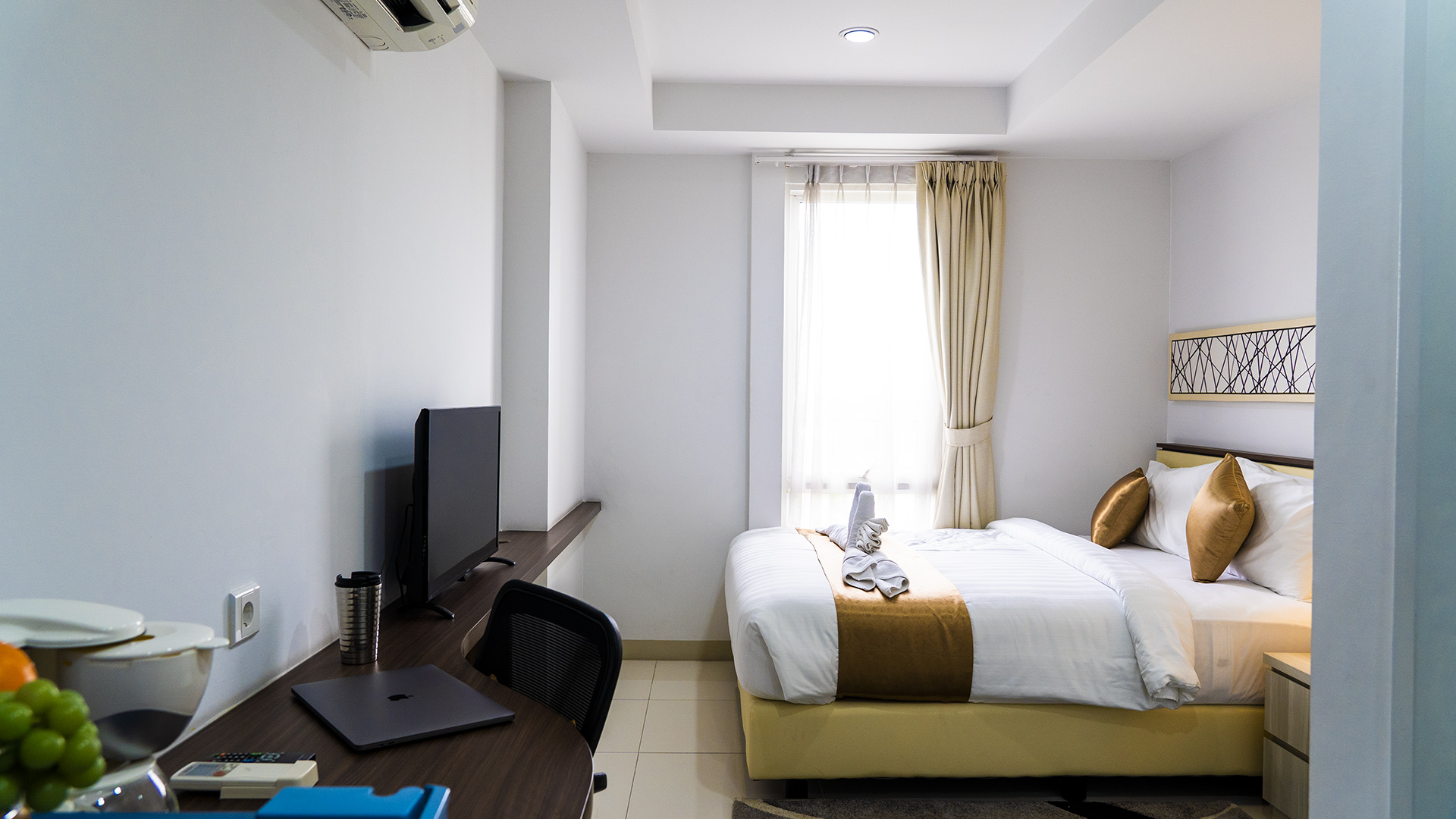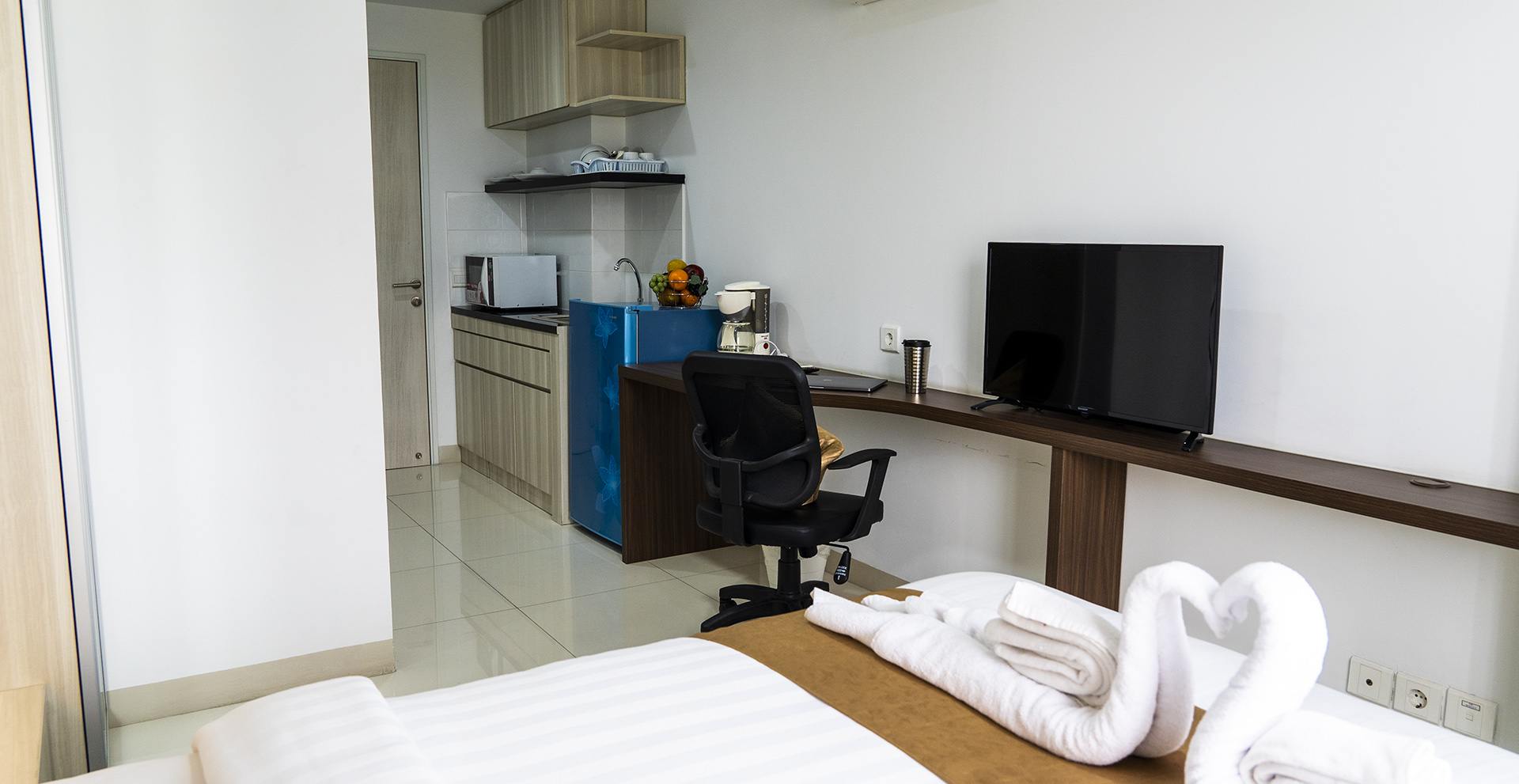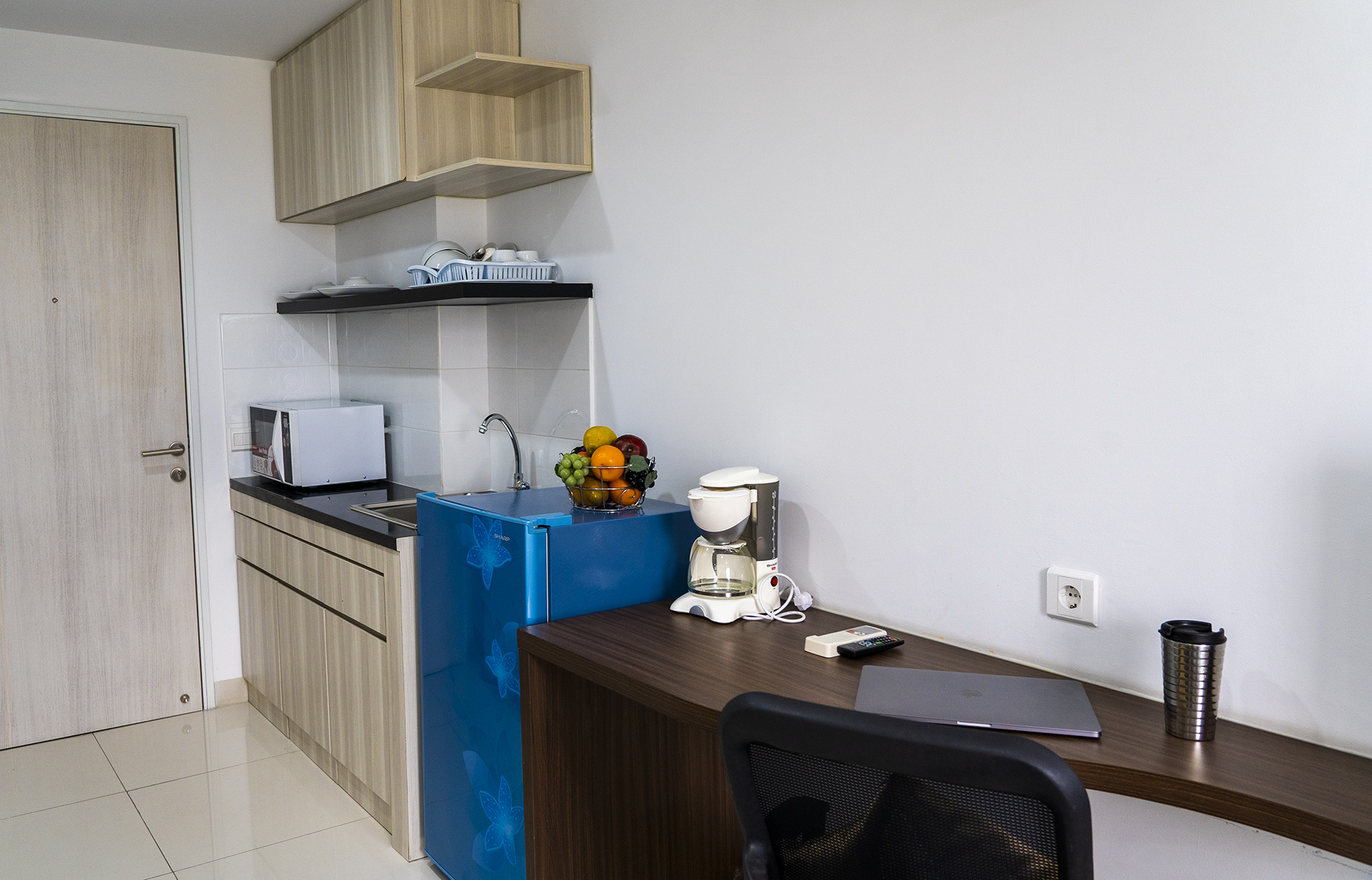 What We Offer
Wifi (Charge)
Cable Channels (Charge)
Air conditioning
Washing Machine
Room Cleaning Twice a Week
Kitchen
Water Heater
Bathtub
Refrigerator
Microwave Oven
Coffee Maker
Electric Stove