Floor Plan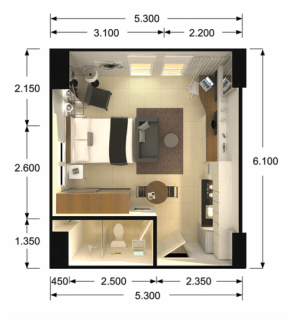 At the end of a long day out and about, retire to the luxury residence to rejuvenate. Azalea Corner Studio Suites offer our global travellers the comforts and little lavishes that makes us their home of choice away from home.
The corner studio suite are extravagantly spacious and tastefully decorated with delightful furniture in warm hues. They are designed to make Azalea residents feel welcomed, comfortable and suitably pampered. The generous 38 sqm corner studio suite is fitted with a king-size bed making it ideal for a single business executive travelling for work or a pair of global travellers seeking sanctuary in the metropolis.
In addition, every apartment is decked with a well-equipped kitchenette, washing machine, en-suite bathrooms with a bathtub, a multi-purpose room, a four-seater dining table, an LED television with satellite and cable channerls and individually controlled air-conditioning.
Complimentary daily housekeeping and Wi-Fi connectivity are also available.
Gallery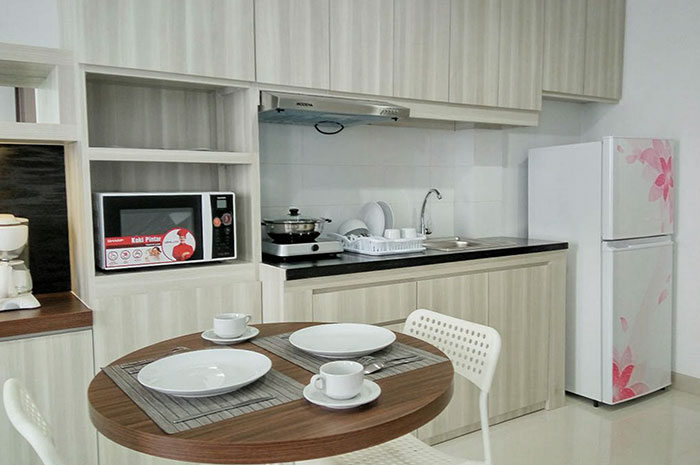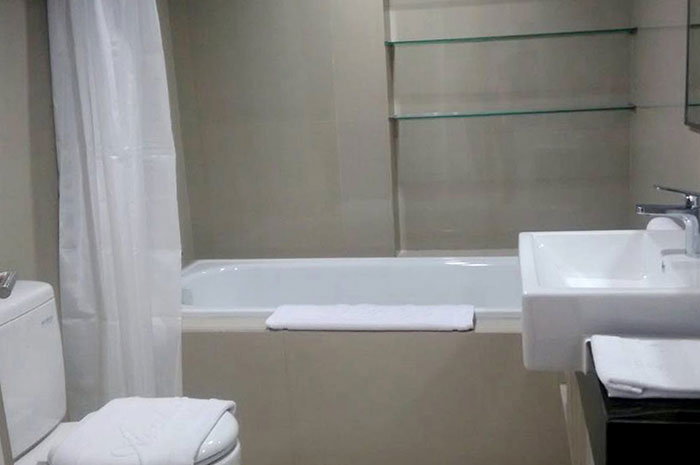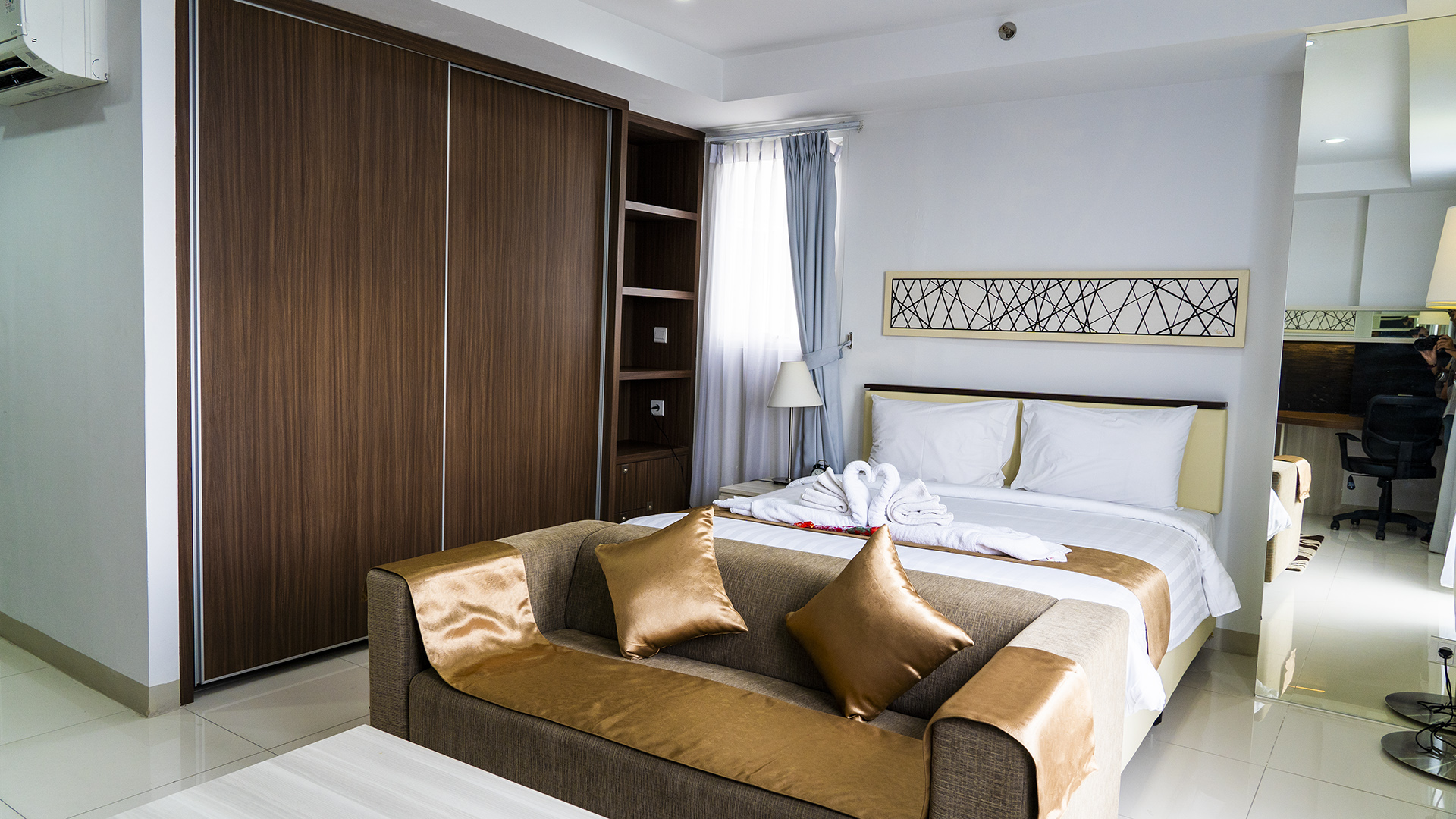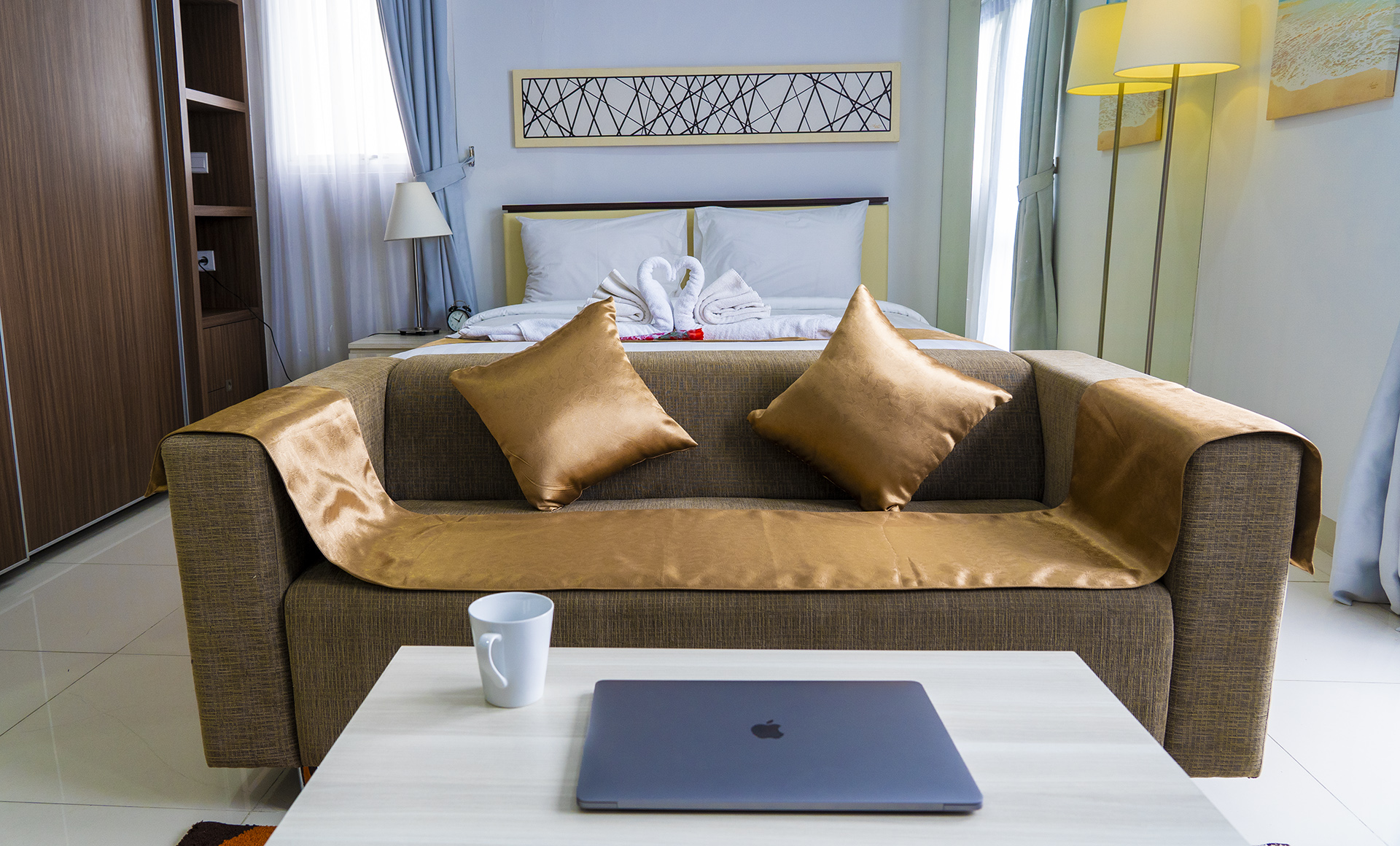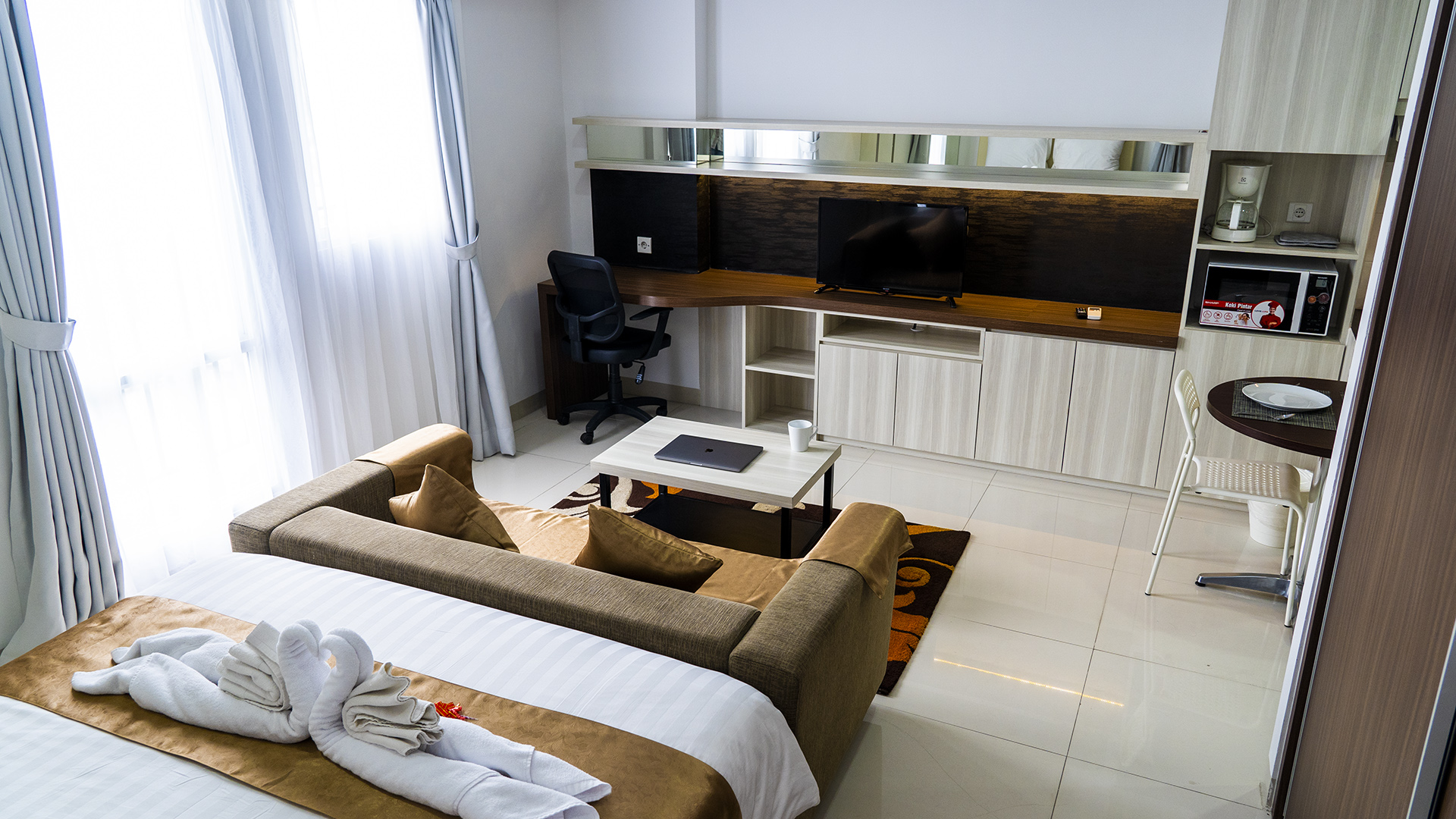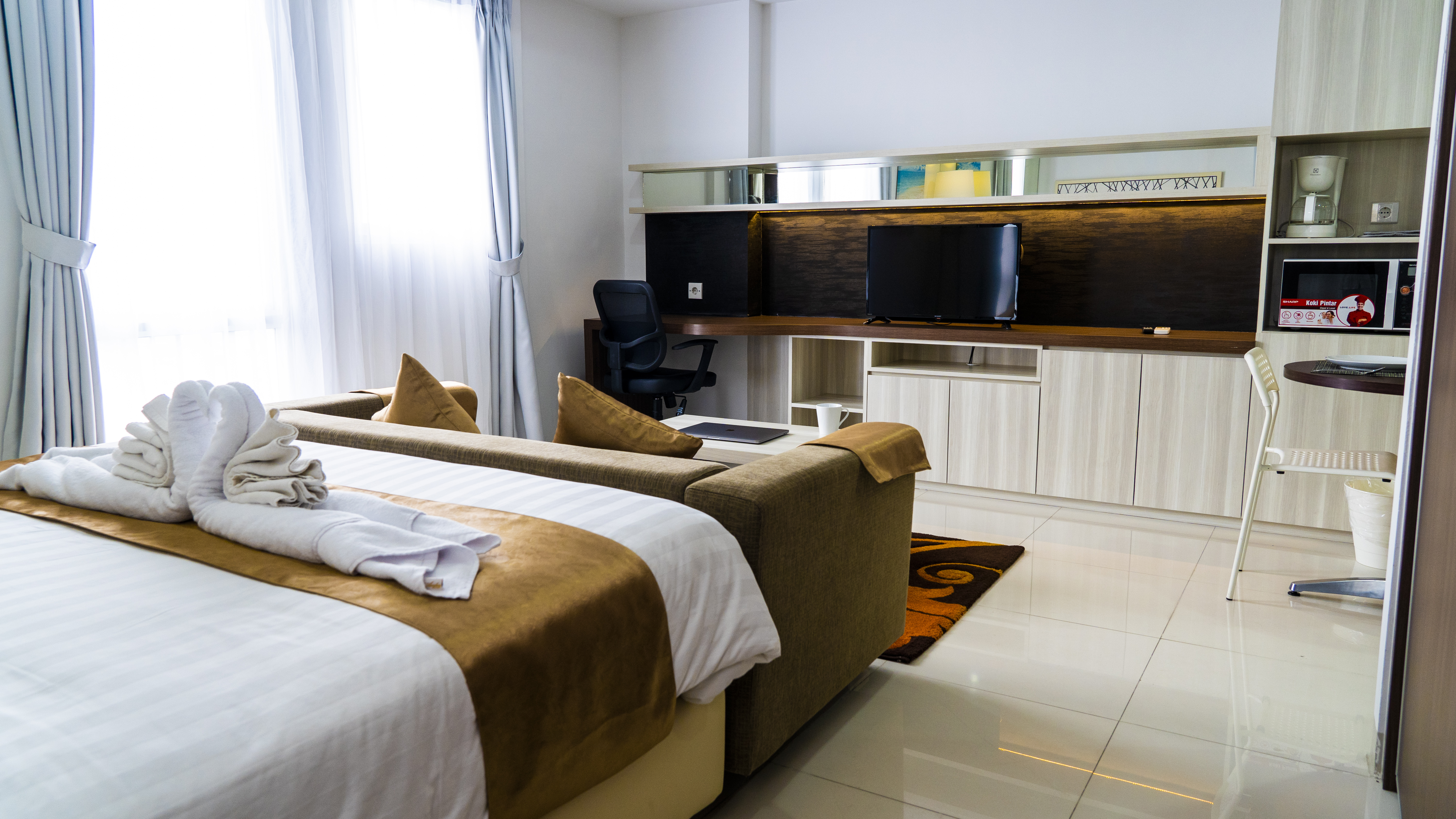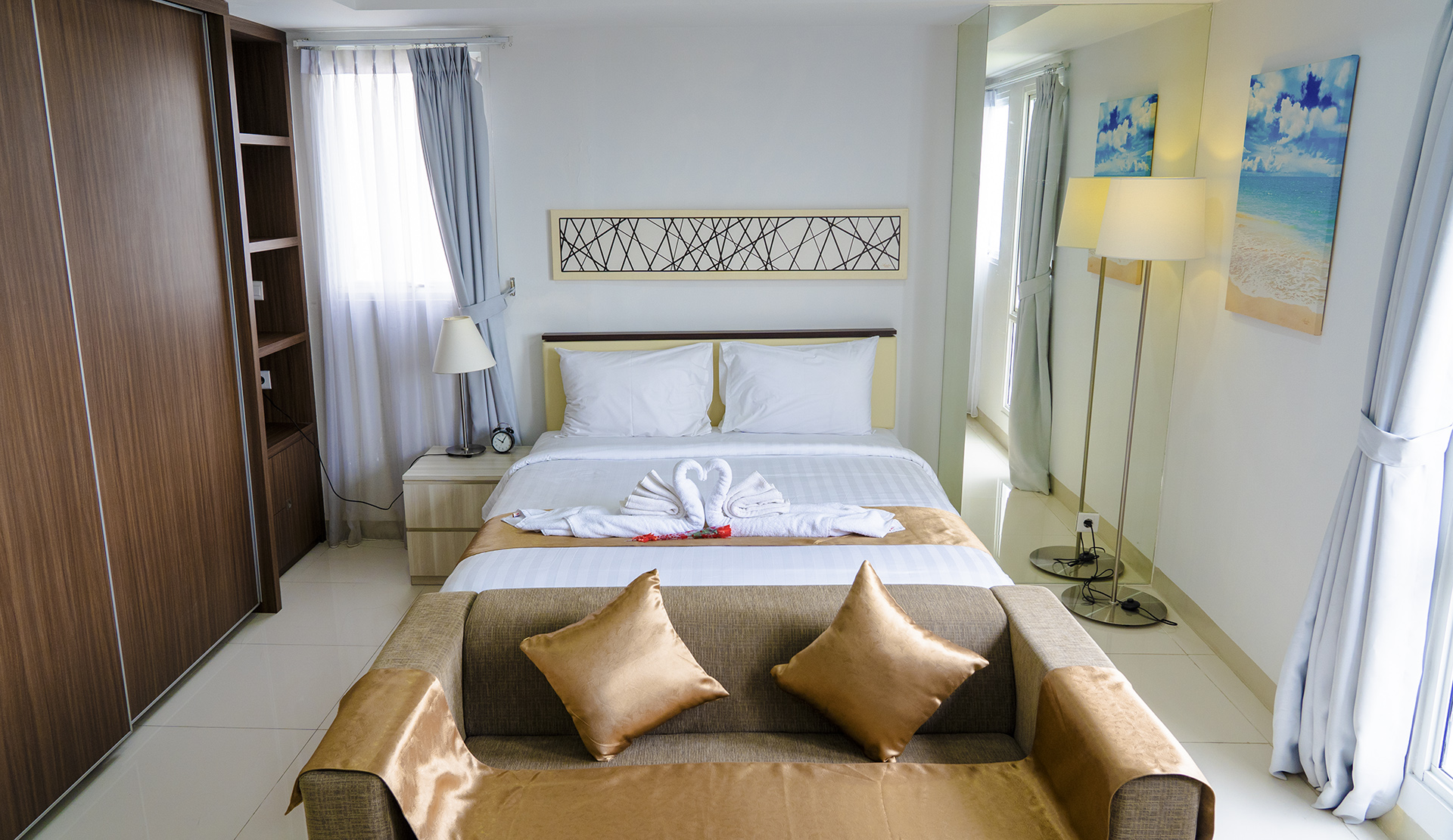 What We Offer
Wifi (Charge)
Cable Channels (Charge)
Air conditioning
Washing Machine
Room Cleaning Twice a Week
Kitchen
Water Heater
Bathtub
Refrigerator
Microwave Oven
Coffee Maker
Electric Stove