Chill and Relax by Snowing Freepik
"Vacation ... vacation ... vacation ..."
That is the singing in the hearts of people who long for a vacation out of town, because they have been at home for a long time because of the never-ending Covid-19 pandemic. The mind begins to get tired and the body becomes sick, because the way of life has changed drastically since the Novel Coronavirrus began to enter Indonesia in February 2020.
At that time, the government urged people to study, work and worship at home until the covid-19 vaccine was found.
The impact of this policy, the economy continues to decline, including domestic tourism. The government had closed access to and from Indonesia at a number of airports. The goal is to reduce the rate of transmission which continues to increase every day.
However, over time, the government began to loosen up the policy and some people began to dare to leave the house on condition that they implement health protocols such as washing hands with soap and not forgetting to use a mask. Likewise, government policies have begun to allow people to travel outside the city.
This good news is a breath of fresh air for business people in the tourism sector and also people who are eager to have a vacation out of town. However, for those of you who are still worried about traveling outside the city but are eager to enjoy time on vacation, you don't need to worry. Staycation can be an option.
What is a staycation?
Staycation means vacationing in silence at a lodging or recreation place not far from a house in the same area. Here, you fill the time to relax by reading a book, swimming, soaking in the jacuzzi, painting, resting or enjoying the facilities in a hotel or apartment where you stay.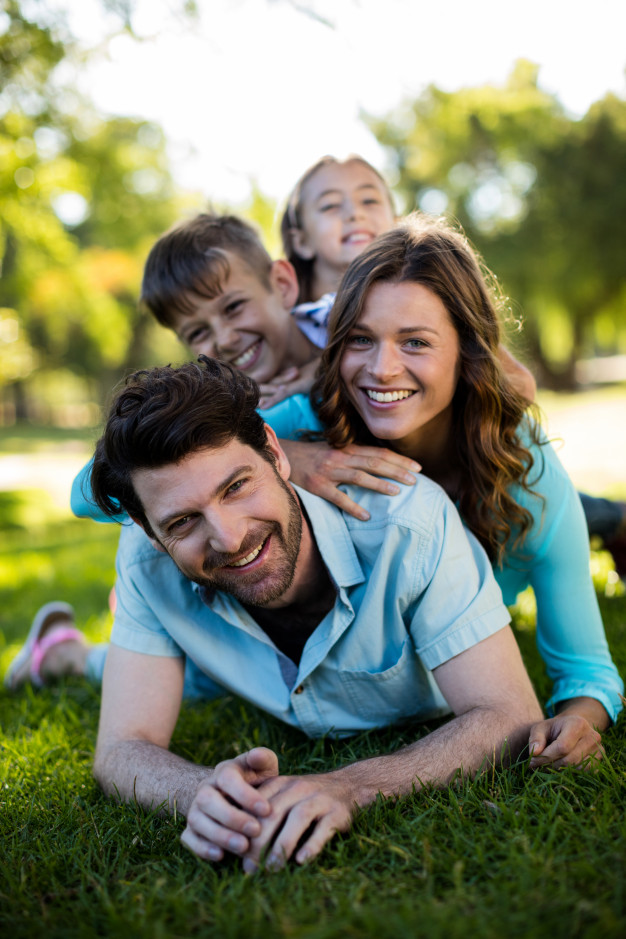 Quality Time by Wavebreakmedia_micr Freepik
In contrast to traveling who do travel activities outside the place to stay, staycation actually reduces exploration time outside where you stay. That way, you can still feel on vacation without worry, because a number of hotels and apartments apply health protocols.
Medical benefits of staycation
Do you know? Staycation makes your heart feel relieved, happy, your relationship with friends, co-workers, and lovers gets better, it also reduces stress levels. This is perfect for those of you who want to get away from office work that piles up and face traffic jams every day.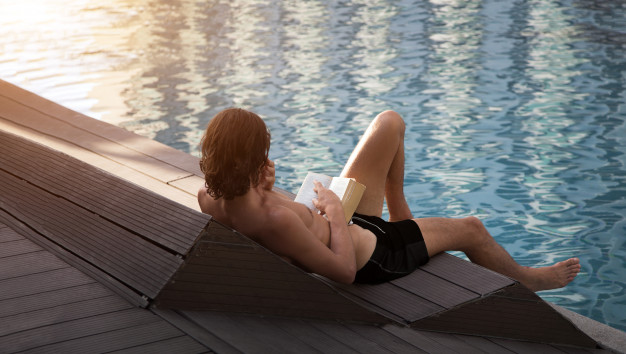 Sunbathing by Yanukit Freepik
Apart from releasing fatigue, a staycation also has a positive impact on you. Reporting from Klikdokter.com, some of the benefits of a staycation from the medical side are:
Can reduce the risk of getting endemic diseases such as malaria or respiratory infections
The chances of skipping work after leave are also low
Provides a happy effect that can cure disease
Lack of body adaptation to weather changes, allergies, air temperature, and jet lag
Being the right moment to manage stress well.

For those of you who are still confused about where to stay, Azalea Suites Cikarang can be included in your list of stays. You can use a number of facilities offered to spend time relaxing yourself. Of course, don't forget to apply health protocols according to government policies.
Take a warm bath to relax yourself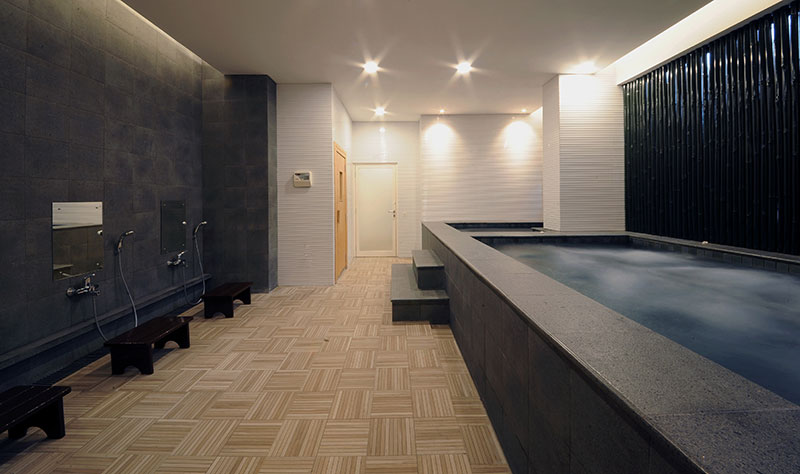 Onsen Eksklusif by Azalea Suites Cikarang
Azalea Suites Cikarang could be the right choice for you for your staycation. Especially if you want to relax by soaking in warm water in its exclusive onsen. Glamorous and private design, make you comfortable. Azalea's exclusive onsen uses natural springs like in Japan. Apart from providing warm water, normal temperature water is also available here. This transfer of water temperature helps the blood circulation in the body smooth and makes you more relaxed, and improves the quality of sleep at night.
Many choices of activities while staycation at Azalea
Pool by Azalea Suites Cikarang
Besides soaking in warm water, you can also swim in the large swimming pool. Moving all the muscles of your body in the water which produces the hormone dopamine which creates a feeling of happiness. However, don't forget to use sunblock so that your skin is protected from the hot sun.
Not only that, you can also sunbathe by the pool, gym, cook, movie marathon or just chat with your friends, relatives or lovers in one of the units.
Calm and peaceful, Azalea will make your staycation experience quality and unforgettable.
アパートメントチカラン
サービスアパートメントチカラン