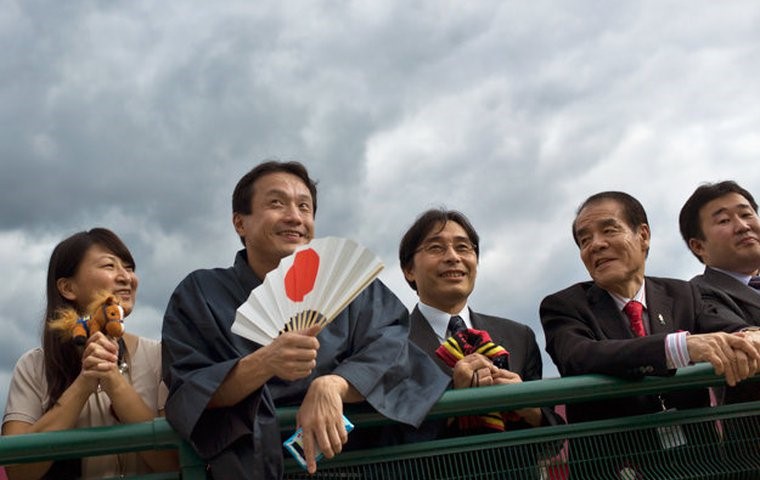 thoroughbredracing.com
There are not a few foreign workers or expatriates who work in Indonesia, one of which is Japan. Some Japanese people who live in Cikarang, West Java. For housing, they prefer an apartment rather than a landed house. Of course, with various reasons tailored to their needs.
Then, what are the criteria for Japanese people to choose an apartment?
1. Loves serenity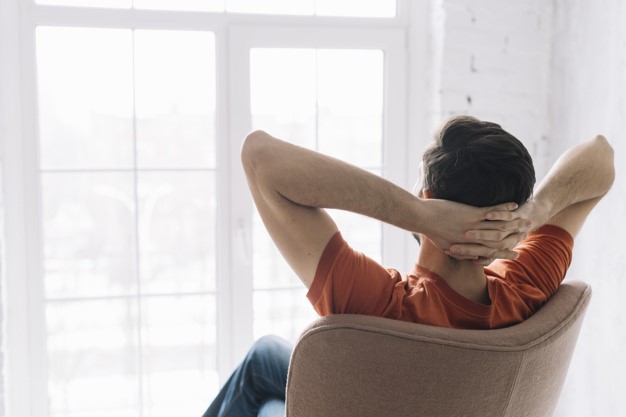 https://www.freepik.com/free-photo/faceless-man-relaxing-armchair_2209536.htm#page=1&query=CALM&position=6
Japanese people are known as individuals who like silence, solitude and tranquility, preferring places to live away from crowds such as shopping centers. However, they also did not want their residence to be too far from other public places.
2. Privacy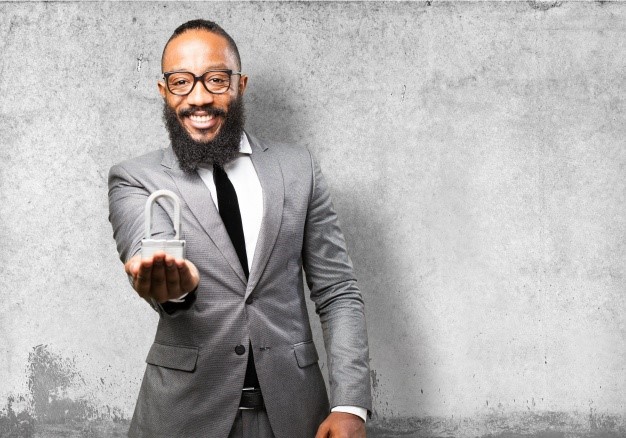 https://www.freepik.com/free-photo/man-suit-holding-padlock_1014644.htm#page=2&query=PRIVACY&position=33
Unlike the Indonesian people who are friendly to greet other people, Japanese people don't really like that. If you bump into them, but don't be surprised if they have a cold expression, it doesn't mean they are bad, but it keeps their privacy. Vice versa, they maintain your privacy.
In addition, they prefer to enjoy their time alone. Therefore, the small number of apartment units can answer their needs.
3. Utilization of space
Simple and space features that can be multifunctional. Like the sink in the toilet which has two functions, namely what you use to wash your hands, the water can be used again to flush the toilet. In addition, there is no divider between the tv room, dining room and kitchen so that it unites the three functions in one apartment unit.
Likewise with sliding doors or sliding doors that Japanese people like. The reason is, when you open the door, you only need to slide it and it doesn't take up space like when opening a normal door. Yes, it's simpler. However, this facility is quite rare in Indonesia. That's the inspiration for housing that Japanese people like with the concept of simplicity and looks spacious, and functional.
4. Much features in one room
The toilet is an important place for everyone. For Japanese people, in addition to defecating, toilets are also used to warm themselves. Many toilets in Japan are equipped with a seat heater feature which is used in winter.
Not only that, other features such as fountains that are used for cleaning needs are also the main thing for them.
Still in the bathroom. Many of them like to soak in a bathtub with clean water, so they wash their bodies first and then soak in the bathtub. According to them, bathing is an important ritual to relax the body and mind after a day of activities.
After soaking in the clean water earlier, they use the water again to wash clothes. Therefore, don't be surprised if you find a bathtub that is connected to a washing machine in an apartment in Japan.
5. Soak in an onsen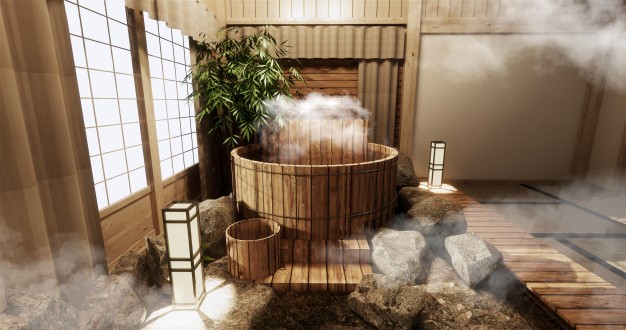 https://www.freepik.com/premium-photo/onsen-room-interior-with-wooden-bath-decoration-wooden-japanese-style_6108589.htm#page=1&query=onsen&position=24
Apart from soaking in the bathroom in the apartment unit, they also enjoy soaking in hot water in the onsen with other people. Soaking together is a part of Japanese culture.
Medically, soaking in warm water is beneficial for the body by making you more relaxed, thereby improving the quality of sleep at night.
Well, you can find onsen like this at Azalea Suites Cikarang. Not only warm water, normal temperature water is also available. The glamorous and private design will make your me time feel Calm and Peaceful.
6. Budget
The majority of Japanese people who live in other countries like Indonesia prefer apartments as places to live because of their simplicity. The cost is cheaper because vertical housing only buys the building, especially for those who move around, aka they can rent it for a certain period of time. For those of you who live in an apartment, service is important if there is damage to the apartment property or annual service. Likewise, for tighter security, of course the price offered is equivalent to facilities and services that are certainly satisfying. Apartments can also be invested or rented yearly, monthly, weekly or daily via tourist sites.
Meanwhile the price of the landed house is higher because before buying the building, they have to buy the land. Likewise, before buying, you must first research the property developer so you are not fooled. In addition, they have to deal with a number of certificates which are time consuming.
Some of these things may make Japanese people prefer vertical housing over tread houses, but there are also those who choose tread houses and usually those who are married.
Most of the facilities above are the criteria for Japanese people in choosing an apartment to live in in another country. Japanese expatriates living in Indonesia can certainly get these facilities at Azalea Suites Cikarang. A vertical residence located in Cikarang will give you peace and comfort. This location, which is not too far from Jakarta, has an atmosphere like Japan so it can treat your homesickness.
アパートメントチカラン
サービスアパートメントチカラン
Source:
https://www.99.co/blog/indonesia/hunian-seperti-inilah-yang-disukai-ekspat-jepang/
ONSEN BY NAVAMIN FREEPIK https://www.freepik.com/premium-photo/onsen-room-interior-with-wooden-bath-decoration-wooden-japanese-style_6108589.htm#page=1&query=onsen&position=24
KETENANGAN BY FREEPIK https://www.freepik.com/free-photo/faceless-man-relaxing-armchair_2209536.htm#page=1&query=CALM&position=6
PRIVACY_ASIER RELAMPAGO FREEPIK https://www.freepik.com/free-photo/man-suit-holding-padlock_1014644.htm#page=2&query=PRIVACY&position=33
EXPATRIAT JEPANG Japanese racegoers at the 2013 Arc.jpg__760x480_q85_crop_subsampling-2_upscale by thoroughbredracing.com