What does it mean if the house is luxurious, but there are no residents? Certainly empty and lifeless. Yes, tenants are the main thing in the property business or a vertical residence. There is no tenant, then there is no life and no color. Therefore, maintaining tenants is also important, one of which is maintaining good relations between apartment managers and tenants, such as:
Being friendly creates a positive atmosphere.
Say, good morning! With a smile that is sincere, it will be good for those of you who are just going out the door to start the day. If done every day, this good habit can create a positive atmosphere for managers with tenants and between tenants. Facial muscles relax and get excited about the day.
Ready to give the best.
Provide information needed by tenants related to occupancy, as well as provide convenience for their services. This also makes tenant activities easier in their daily lives. If you live at Azalea Suites Apartemen Cikarang, don't worry, we certainly understand the information needed by tenants and are ready to serve.
Remember important tenant days.
Remembering important days such as birthdays for loved ones and celebrating together, are sure to be fun and unforgettable moments. How come? The words and gifts received will make you happy and excited for the next day. Besides being happy, of course you will remember that loved ones are still around. Feeling happy can improve your mood and health. Reporting from hellosehat.com, the various hormones released make the cells in the body work better.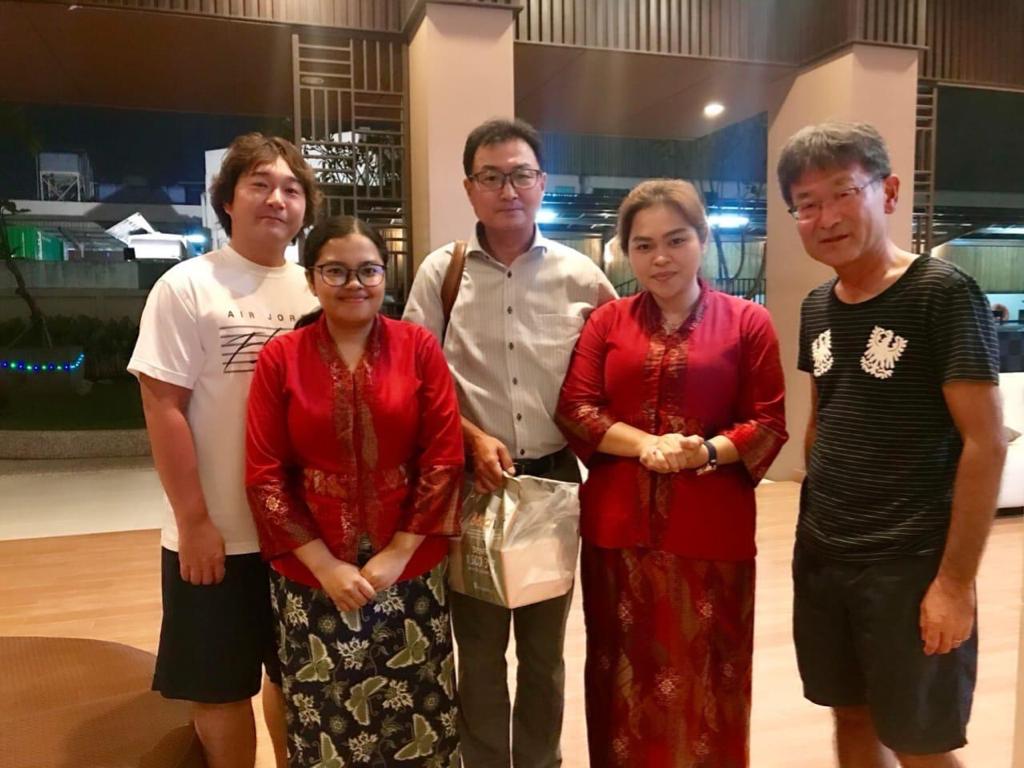 So, don't be surprised if it can make you smile all day long, and don't forget to be grateful. Like Azalea Suites Apartement Cikarang, besides being good at providing comfortable housing after a tired day of activities, we also don't forget to give happiness to tenants who are also part of the Azalea Suites Cikarang Apartment family. Through a gift wrapped in joy and sincerity, we welcome you to surprise your happy day, your birthday.
Always protect you from the corona virus.
Since the corona virus or covid-19 entered Indonesia in February 2020, the government has begun to intensify the implementation of health protocols for business place managers, including apartments. This is to reduce the number of covid-19 transmission which is increasing every day. The health of the tenants is certainly Azalea's priority in the midst of this pandemic. We also implement health protocols to prevent Covid-19 by requiring guests or tenants to wear masks before entering the apartment environment.
As well as providing a place for washing hands with antiseptic soap at the front door. Before entering the apartment door, our officers do not forget to greet you and take your temperature first. After that you go through the sterilization booth before entering the apartment. The great potential for covid-19 transmission comes from droplets or saliva splashes, for that, don't forget, our officers use health equipment such as face shields, masks and gloves when measuring body temperature, which certainly gives a feeling of safety for you. Even in the apartment area, we provide floor space to avoid crowds when queuing in front of the elevator.
Likewise in the elevator, you can adjust your body position following the instructions on the floor, so that you don't face other tenants. The number of people using the lift is also limited. Not only on the floor, we also put one cross on a number of chairs or sofas to keep our distance. A number of health experts also echo that we wash our hands with soap often or use a handsanitizer for prevention. Well, you don't need to worry, in every corner of the room, we provide a handsanitizer.
In order to maintain health without losing your comfort, we always spray disinfectant in every room, such as the pool, unit, gym area, garden, unit hallway and other rooms every time, including after the area is used by other tenants. You can also ask our officers to perform special disinfection in your unit. The following is a video of the health protocol that is on the way at the Azalea Suites Cikarang Apartment.
Providing the best for tenants is the most important thing for us in maintaining good relationships, as well as maintaining the health of tenants which is our priority.
Well! Can you imagine how exciting it is to live here. Stay fun, calm, comfortable and protected by implementing health protocols. For those of you who want to live in an apartment, but there are still many considerations. Come on, from now on, you can contact Azalea Suites Apartement Cikarang at 021-8939 888 or chat on WhatsApp +62 812-3456-261. Azalea, calm and peaceful living in Cikarang.